Asteroid headed toward Earth? 'Pray', NASA advises
NASA says an asteroid will hit New York and that we ought to pray (see below). All together now, on the count of three…one…two…three:
"Dear God, Please let your asteroid hit New York–tee hee. We are so fed up with Wall Street, Goldman Slags, Rothschild, J.P.Morgan, Major Bloomberg, street gangs, muggers and all that NY BS. Please avoid Central Park if possible there are some little squirrels there that we like. Thank You God. We live in hope." Signed "The Power of Prayer".
Source: NVONews
Merely three weeks are left and there is palpable panic in the air. An Asteroid is heading towards earth and NASA says the asteroid may be hitting New York. It has also asked people to pray.
     Is a catastrophe going to happen to the Earth? Nobody is sure but NASA has asked people to pray as it has said that a menacing asteroid heading towards earth may hit New York City, the business nerve of not just the United States, but the whole world.
     NASA has said that the asteroid cannot be stopped from hitting the earth though there are possibilities that it can change its own course over the time and avoid hitting the earth. NASA has said that the asteroid's impact may be worse than that of the meteorite that hit Russian Urals and Kazakhstan where thousands of people received injuries and many houses and office blocks suffered  widespread destruction. The area is not as densely populated as New York City or its suburbs and if it really happens, it may have severe repercussions not just for the people in the area but across the USA and even beyond.
     This is a scenario that is very difficult to envisage and NASA and other agencies are working relentlessly to know more about it in more detail.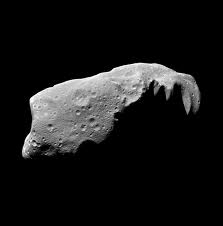 There are more details emerging as to how to deal with it. It would be better to use a space-centric infrared telescope to detect such meteors, comments Yeomans. According to the NASA manager, it has two key benefits; first, the sun wouldn't block detection of the alien objects and secondly its infrared nature is more effective. It is reported that Russia failed to give warning about the meteor fall as the sun blinded satellites. In fact, as per Michio Kaku, a CBS News contributor and physics professor use of such a telescope would be a "no brainer" in the task to find meteors.
Whatever it is, the approaching asteroid is a big threat for the U.S. and many other parts of the world.