OUR GOD-SELF: WHY ARE YOU HERE?
Posted: 16 Feb 2021 12:24 PM PST…
Read more…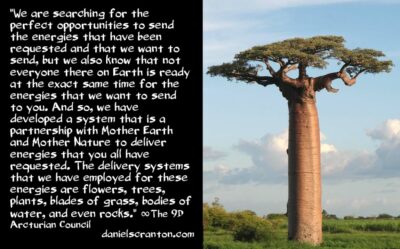 A New Energy Delivery System from the 9th Dimension ∞The 9D Arcturian Council, Channeled by Daniel Scranton"Greetings. We are the Arcturian Council. We are pleased to connect with all of you.We are searching for the perfect opportunities to send the…
More…
Copyright Policy: Always Include 30-50% of the source material and a link to the original article. You may not post, modify, distribute, or reproduce in any way any copyrighted material, trademarks, or other proprietary information belonging to others without obtaining the prior written consent of the owner of such proprietary rights. If you believe that someone's work has been copied and posted on Ashtar Command in a way that constitutes copyright infringement, please Contact Us and include the links to these pages and relevant info.