Copyright Policy: Always Include 30-50% of the source material and a link to the original article. You may not post, modify, distribute, or reproduce in any way any copyrighted material, trademarks, or other proprietary information belonging to others without obtaining the prior written consent of the owner of such proprietary rights. If you believe that someone's work has been copied and posted on Ashtar Command in a way that constitutes copyright infringement, please Contact Us and include the links to these pages and relevant info.
"Judith, that "dyslexia" remark was intended for Marker Dragon...The advice about health was intended for yourself, just to clarify..
Hope you get surgery for this if it is that far gone...Best of luck..."
"Thank you Drekx. I am not dyslexic, but terribly intimidated by you and others that are extremely knowledgable about so many things. I am a special ed teacher as well and take strong offense to this remark, though you had no idea. It is irrelevant…"
Completely Bonkers;Leftists now freaking out about "privilege" and "inequality" … among SQUIRRELSWednesday, January 19, 2022 by: Ethan Huff Tags: animals, Crybullies, culture wars, derangement, inequality, insanity, left cult, Leftists, Libtards,…
"I would like to share with ACC a video, that explains extremely well, the secrets to looking younger....

Personally I am already doing what Dr Berg recommends and can testify to it's veracity...

Important to note, this is not simple topical…"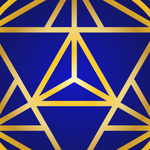 "MD: Judith described it as "non cancerous," so your advice seems somewhat irrelevant...In fact, it suggests that you have some type of inability to read and think clearly....Maybe a dyslexia...? I noted this the other day when you misread my…"
Wednesday, January 19, 2022 By Justin Deschamps Leave a CommentSpread the love (Stillness in the Storm Editor) Benjamin Fulford's report from January 17th, 2021 has been updated. Click here to read the full report. This post serves as a notice that…
More…