All over the world there has been an amp…
Read more…
Copyright Policy: Always Include 30-50% of the source material and a link to the original article. You may not post, modify, distribute, or reproduce in any way any copyrighted material, trademarks, or other proprietary information belonging to others without obtaining the prior written consent of the owner of such proprietary rights. If you believe that someone's work has been copied and posted on Ashtar Command in a way that constitutes copyright infringement, please Contact Us and include the links to these pages and relevant info.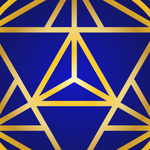 "🤩Well summarized and I hope that 𝒮𝒜𝒩 不滅 can comprehend the esoteric intricacies and finer minutiae, of this subject's complexity...✨✨✨ Hugs for the ET Hugger....🤗"
"✨ Soul Group = Ray Group = Ashram.

There are seven Rays, each Ray is governed by an Ascended Master. But every soul within a particular Ray has their own level of spiritual awareness.

Not everyone knows or understands the same, not everyone…"
                                                                                                                                 CHAPTER VIOne night that I was in the world of Chesed I entered a theater, there karmas were balanced, and on a screen,…
More…