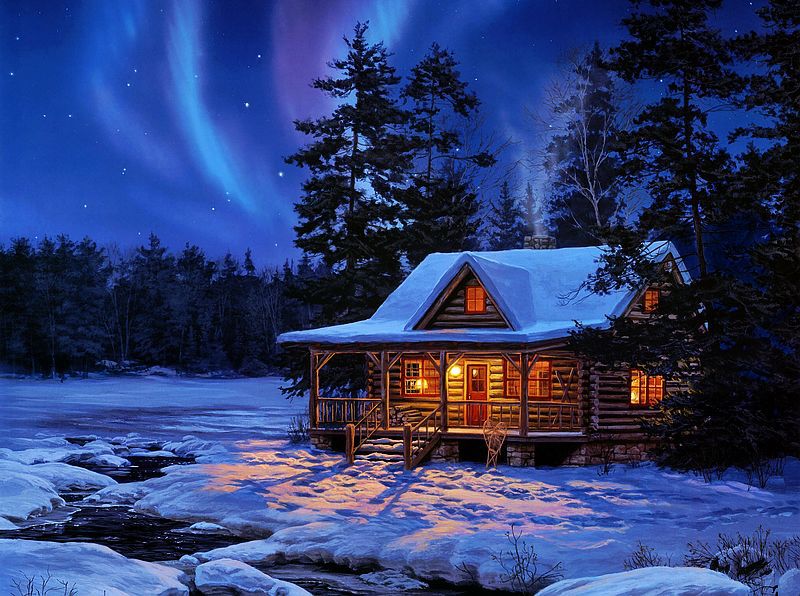 More Light anchoring within, more DNA Activations, more Divine remembrance, Heart Chakra Expansion, New Soul abilities and skills coming online, New Information about your Soul Mission are some of the few things that are currently happening which will only going to intensify as we go through the 21/12 Portal, but also throughout 2015. December is obviously not letting us down and it's such an amazing opportunity to finally make that breakthrough towards a Greater State of Being filled with Joy, Peace and Greater Balance within->outward.
I know it's holiday season and many are busy with preparations of all sorts, however if you feel guided to take some time for yourself and spend more time nurturing yourself, please do so as it is highly recommended. Discover/Create New ways of navigating through these feasts, without getting caught in the chaos and stress of the preparations. At the end of the day what are the holidays all about ? I would say it's all about a deeper feeling of Joy, not stress and chaos. " Simplicity is the ultimate sophistication. " – Da Vinci. Please keep that in mind. With all the shifting your Physical Body is going through to eventually become a Lighter-in-density Physical Body, you might be needing more time to sleep and rest, so stress won't be very beneficial, it never really is. Also, to easily receive the Solar Codes from this recent Solar Flares, it's very important to hydrate, water facilitates a gentle flow of energy.
I've had a dream the other day, which I feel guided to share as it's quite significant for these moments we're in, plus I dreamt the same dream twice consecutively, the second one slightly modified. It was a very detailed dream, but the details don't matter. Basically, I was with my ex-classmates in a forest and we were chased by a bear. They found an old cottage and said they want to stay there overnight and I was like "Are you guys nuts?  I won't stay here, he can easily come in. " We were staying at a hotel, but to get to the hotel I had to go through the forrest, but I was thinking that it's not the best idea to go through it, so I jumped over the forrest and let myself carried by the wind but at the same time, I was jumping and guiding myself with the help of the trees.  I made it out to the Hotel, I remember having some conversations and then I woke up.
I fell back asleep and dreamt the same dream, except classmates found a tent, I was chased by two tigers, they were right behind me, I could see them, I wasn't scared, I just knew I had to go over the forrest. This time I was letting myself carried by the wind completely, I closed my eyes and in that moment all I could feel was Peace, Serenity, Freedom and Complete Trust. That moment was so deep and it brought with it so many feelings, it was overwhelming. This was a very vivid dream.  I eventually arrived in a different location, to the house of a person I know.
Anyways, the whole message behind this dream is clearly reaching a state of complete Surrendering, Divine Faith and Trust that all is well at all times, that whatever happens and wherever we are headed is in alignment with our Highest Good, which will effortlessly manifest if we allow it. That doesn't mean you have no say in it, completely the opposite. You are a Co-Creator, you are creating yourself and the experience you want to create for yourself, it's simply that you stop trying to control the outcome, and you let go of control in general. There is nothing to worry about, ever, all is as it should.
Easier said than done I know, it doesn't have to be complicated either, you can make it easy or complicated, your choice.  There are simple tools to set your intentions such as " I AM … " affirmations. Your intentions are powerful and they will manifest if it's in alignment with your Highest Good, just let go of expectations and simply allow it to unfold naturally. Use your Heart Knowledge and Wisdom to co-create. That is why we're here, to become the Masters on Earth that we already are really, the highest version of ourselves in Physical Embodiment and that takes dedication and perseverance.
 As we are entering the 12/21 Portal we are taking a big step towards that. At the same time, we have to let go more and more of what no longer serves our Highest Good.  This is the main theme before Light Portals. Just as we do preparations for the holidays, so are we doing preparations for the Portal by letting go and some final adjustments. You may be feeling irritation, sadness, anger, fear etc. All is well. Just let go, let go, let go. These emotions/thoughts are surfacing for you to finally deal with them and release them.
These Old Patterns keep showing up to you and it may seem endless, however if they are still there it means you're still holding onto something no longer necessary to you. Sometimes they are not even yours, but they come to you because you have the ability to transform them with Love and Compassion, and the Violet Flame which is available to you 24/7, so are your Spirit Guides, Angels, Galactic Teams, Higher Self etc.
~ Ask and you shall receive ~ Express your Gratitude. You are so Blessed!
There are many things going, which I am going to speak more about in my weekly message on Monday. For the time being I am guided to take some time for myself. so the necessary integrations/activations of the 21/12 Portal to take place easily. Exciting moments are ahead, however there's no moment more exciting than this Now moment. Christmas is really coming early! I hope you enjoy and take advantage of the opportunities of this very empowering Solstice gateway.
Much Love,
Eddie ~www.ascensionguidance.wordpress.com