Every now and again doubt enters your mind, a constant dialogue of chatter that can be a true adversary...While the Ego remains in control, your spirit body has difficulty providing you with the fluid perception required to access your higher truth...Take the time dear ones to understand that energy is intimately related with achieving higher states of consciousness...Every step you take to reach the higher truth of your Self is one more step away from being trapped in your own personal prison that has been created by outdated belief systems...The journey you are one is one that does require a certain amount of commitment
LOVE is a Way of Life
Ascended Master, El Morya's Weekly Message ~ December 04 – 11, 2012
Received by: Julie Miller December 04, 2012
Every now and again doubt enters your mind, a constant dialogue of chatter that can be a true adversary. Your complete self occasionally struggles to stay on the path of truth. Sometimes dear ones, you may feel as if you are battling yourself or some part of yourself that can get in your way of progressing as you planned. The Ego can become heavily oppressive as it tries so hard to control every aspect of your life. Sometimes what we of the divine have witnessed is how easily the Ego can block out nearly all influences from heavenly beings such as the Angels, other Ascended Masters and even God. It is imperative dear ones to learn to work with the Ego through balancing all inner vehicles which are your chakras and balancing all external vehicles which are your emotions and feelings, your actions and reactions. While the Ego remains in control, your spirit body has difficulty providing you with the fluid perception required to access your higher truth. Your own mental and emotional bodies becomes unable to provide you the necessary supply of energy needed to feed your inner knowing which is your door to spiritual intelligence and reaching higher states of consciousness.
Take the time dear ones to understand that energy is intimately related with achieving higher states of consciousness. To reach full complete consciousness, your own awareness must be able to access various levels of information as it's presented at the same time – the elusive as well as the apparent. Energy is required dear ones in order to achieve this. It is well understood by now by many of you that much of your energy becomes used up by your non-stop meandering and doings of your analytic mind. Understanding that the excess goes to the creative side of your thinking, which understands the feelings of your precious heart that can sometimes be seen irrational.
Every step you take to reach the higher truth of your Self is one more step away from being trapped in your own personal prison that has been created by outdated belief systems. Sometimes dear ones, it is necessary to turn off the non-stop dialogue that seems to go on within your mind. You do this by focusing your attention on something else, become enraptured by something that has peaked your interest and allow this new area of learning to captivate and motivate you to learning to reconstruct those outdated belief systems. Learn from taking occasional moments of solace to learn what it is your truly do not like to what feeds your passion. Sometimes taking the step to bring positive change can at first be frightening because it means you are widening your own comfort zone, taking a risk, in a way showing you are also vulnerable. You will learn dear ones from taking careful observation of yourself that this discomfort does ease. You build confidence as you go and your mind, heart, body and spirit becomes filled with a most brilliant light that provided to you by God.
Don't just search for additional information that will only clarify your present belief systems that you are trying to reconstruct. Challenge yourself to persevere through those doubting thoughts that will peak in from time-to-time. Remember dear ones; it is your future you are mapping, no one else's. When you notice yourself under your own ridicule, make a point to administer I AM affirmations; remind yourself of your own worthiness, of your accomplishments regardless how big or small. Within you dear ones you have a great inner power that can enable you to bring in great changes to ALL that is around you, affecting those closest to you as you apply these changes in all you do.
We of the Ascended Masters have come through many beings providing you with many teachings to follow and to grow with. Through them you relearn what it means to truly respect not just another dear soul but yourself through self-love and self-compassion. We are getting through over time to more and more dear people. When you make the motion to change and aim to live in harmony and gracious understanding, you are then helping to change the world. It takes one person at a time. Working through your heart in all aspects demonstrates one of your greatest of all values and that is Love. But love is more than a value; it is a way of Life.
The sacred teachings and messages provided by the Ascended Masters and other Angelic Hosts have provided a wealth of spiritual guidance and understanding that resonates differently with each dear soul. It is important dear ones to work closely with the Spiritual Being that you resonate the most with at first, and to your benefit to acquire knowledge from each Master as we all have something to offer in the way of support, love and guidance that will help further you along your spiritual journey into enlightenment.
What we observe is too often many dear souls become easily engaged in ignoble impulses that often lead to deception, an insatiable drive to acquire materialistic goods and in some instances cause conflict because there is so much to distract you. With so many distractions bombarding you each and every day, it is even more important for you to maintain the teachings of the Ascended Masters, and apply them in all you do, continue to move towards living your life that is filled with honesty, truthfulness, compassion, humbleness and service.
It is true that some of the greatest virtues still practiced are truth, contentment, wisdom, meditation, kindness and forgiveness. Each of these if you do not already apply them fluidly can be achieved when you apply full effort to each on. Look at it this way dear ones, think of your truth being your fast, your contentment as the blessed sanctuary of your journey. Your spiritual wisdom and meditation working together can be considered your much needed cleansing bath, and kindness as a beautiful deity, with forgiveness as your method of invocation. You can apply each virtue to fit the different parts of your personality, allowing each one to heal and uplift you to your higher truth.
The journey you are one is one that does require a certain amount of commitment; the more you put into your journey, the more you will receive from it. Know your own Higher Truth is within you dear ones, it always has been. Open your precious hearts, widen your mind and truly see the world, the Earth as the majestic sacred place she is and with this knowing understand your efforts surely do make a difference.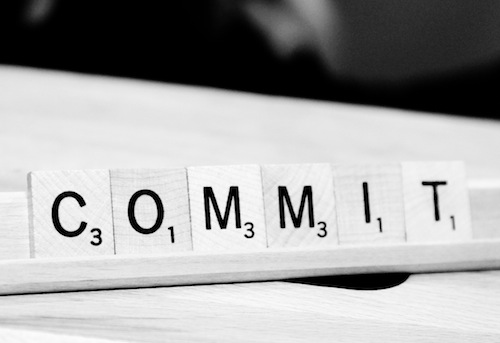 I AM Ascended Master, El Morya
through Julie Miller