Amethyst

Amethyst Chakra Associations - Third Eye Chakra & Crown Chakra ♥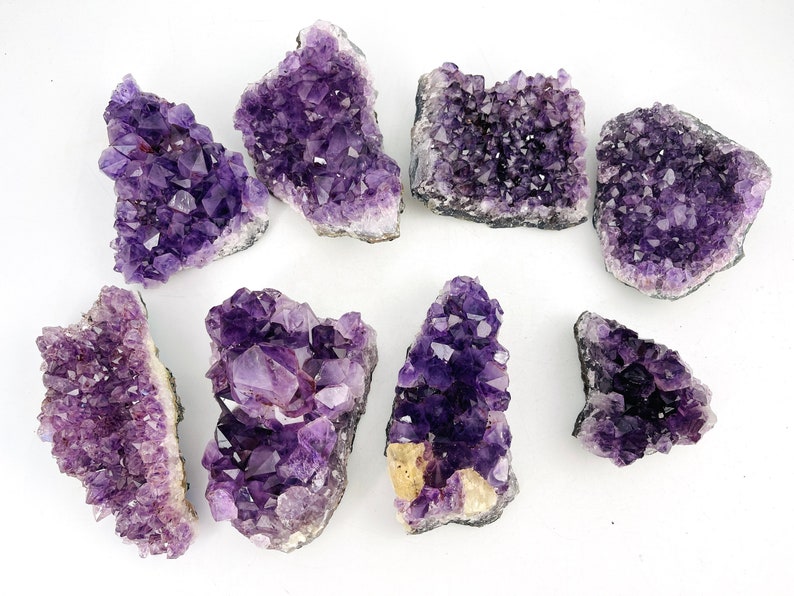 Healing with Amethyst - Increases nobility ♥ Spiritual awareness ♥ Psychic abilities ♥ Inner peace and healing ♥ Healing of body, mind & soul ♥ Positive transformation ♥ Improves meditation ♥ Brings balance & harmony ♥ Relieves stress ♥ Improves quality of sleep ♥ IMPROVES PSYCHIC ABILITIES!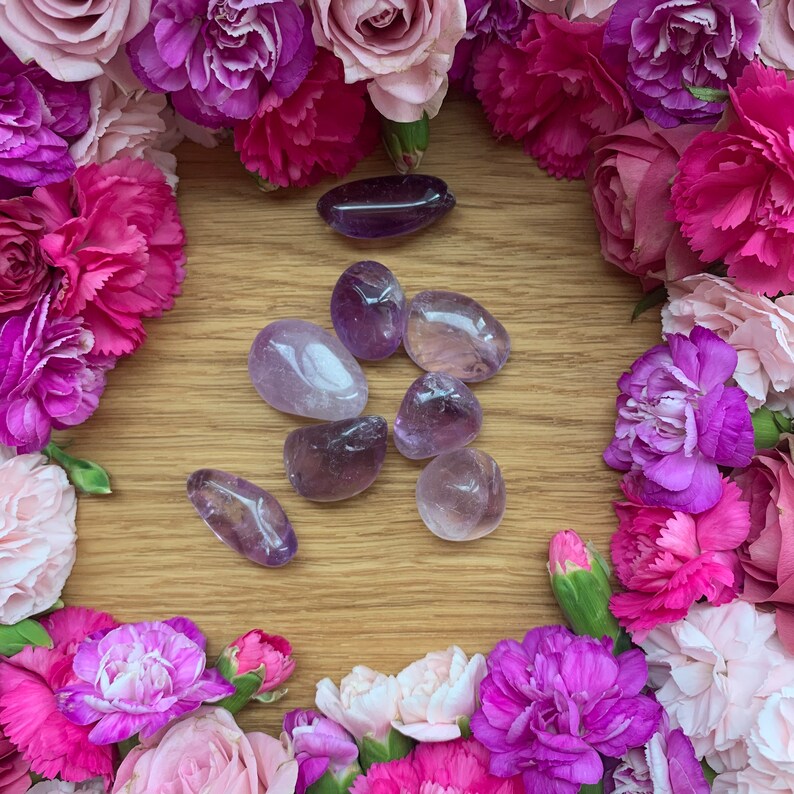 This potent and pretty stone is sure to sweep everyone off their feet and leave all those who wear her gorgeously grounded at the same time. Said to be the bridge that connects the concrete with the divine, the meaning of Amethyst has long been synonymous with spirituality and is famed for its close association with both the third eye and the crown chakra. Ancient civilizations including the Greeks, Romans and the Egyptians were drawn to the deep healing powers the amethyst stone emanated.
Amethyst is a powerful and protective stone, ideal to wear during meditation. It guards against psychic attack, transmuting the energy into love and protecting the wearer from all types of harm, including geopathic or electromagnetic stress and ill wishes from others. Amethyst is a natural tranquiliser, it relieves stress and strain, soothes irritability, balances mood swings, dispels anger, rage, fear and anxiety.  Alleviates sadness and grief, and dissolves negativity. Amethyst activates spiritual awareness, opens intuition and enhances psychic abilities.  It has strong healing and cleansing powers. Amethyst has a sobering effect on overindulgence of alcohol, drugs or other addictions. Encourages selflessness and spiritual wisdom. It calms and stimulates the mind, helping you become more focused, enhancing memory and improving motivation.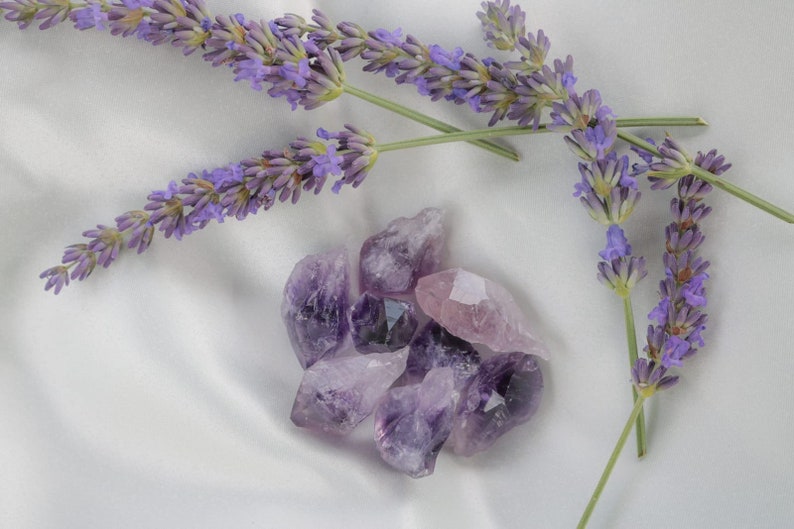 Amethyst assists in remembering and understanding dreams (TOP TIP- keep an Amethyst crystal under your pillow!) It relieves insomnia. It encourages selflessness and spiritual wisdom. Amethyst boosts hormone production, tunes the endocrine system and metabolism. Helps to relieve physical, emotional and psychological pain or stress. Amethyst eases headaches and releases tension. It can be used to awaken the third eye and crown chakras. Crystals containing Amethyst also include Ametrine.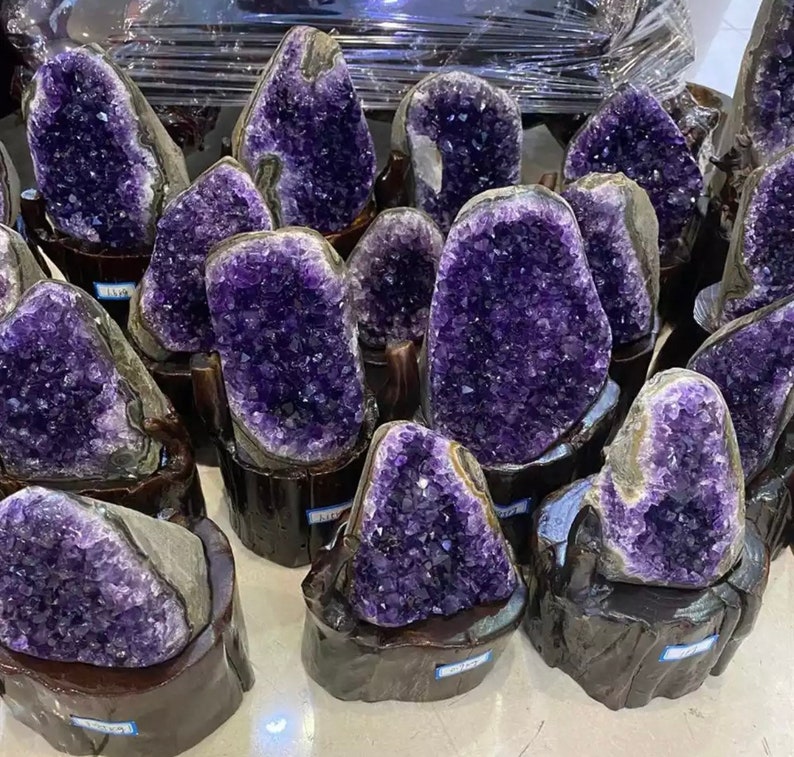 The Enchanted Cave Experience
The Enchanted Cave is the largest amethyst cave in the world. In detail, it measures approximately 18 feet wide and weighs over 44,000 pounds. Visitors to Crystal Castle in Australia have the unique opportunity to enter this cave and even to sit for a guided meditation.
Fashioned within the earth over 120 million years ago. Your heart will resonate with the grounding energy with-in the world's largest amethyst cave.♥
As a lover of crystals, I have to admit that this is my favourite one in particular. I love the colour purple/indigo and resonate with it deeply.. I'm interested to hear if any readers have an interest in crystals at all?..