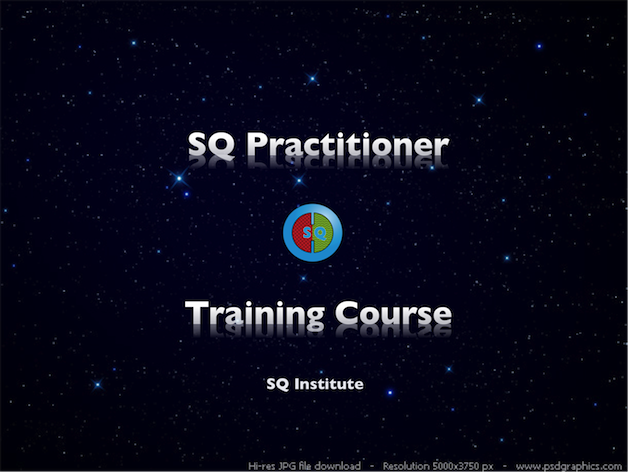 Spiritual Intelligence Education brings spirituality up to date, by providing access to spiritual intelligence in contemporary secular terms. The empirical methodology of SQ access enables spiritual intelligence to be experienced directly, as an innate capability, without relying on religious faith. SQ thus supersedes the twin opposing beliefs at the foundation of mainstream consciousness, in the form of theism and materialism, and replaces them with the synthesis of theism and materialism, in the form of secular non-theistic spirituality. Consequently, SQ Education ultimately transforms mainstream collective consciousness by means of evolutionary change from within.
Beyond Doubt
The experience of spiritual intelligence verifies beyond doubt that soul qualities, such as peace and joy and love, are inherent at the subject-pole of attention, in association with every possible experience of the world. Therefore peace and joy and love are not arbitrary, subjective sentiments projected onto an indifferent universe, as the officially approved doctrine asserts, based on the materialist view of reality. On the contrary, soul qualities are inherent in every possible universe we could ever experience, representing what is always already the case, before and after anything whatsoever occurs, forevermore. Consequently, with the benefit of SQ, it's self-evident that peace and joy and love are fundamental properties of our very existence.
Beyond Fear
Spiritual intelligence therefore banishes a mountain of fear, replacing a feeling of separateness and alienation with the feeling of being at home in the universe. This transformation creates a cascade of beneficial effects, from reducing anxiety, to improving functioning, clarifying meaning and purpose, boosting personal fulfilment, improving relationships, stimulating compassion and contribution, resulting in tolerance and co-operation between people at the individual level, and between different groups in society, and between different cultures and nations. Consequently, spiritual intelligence is necessary and sufficient for individual and collective transformation.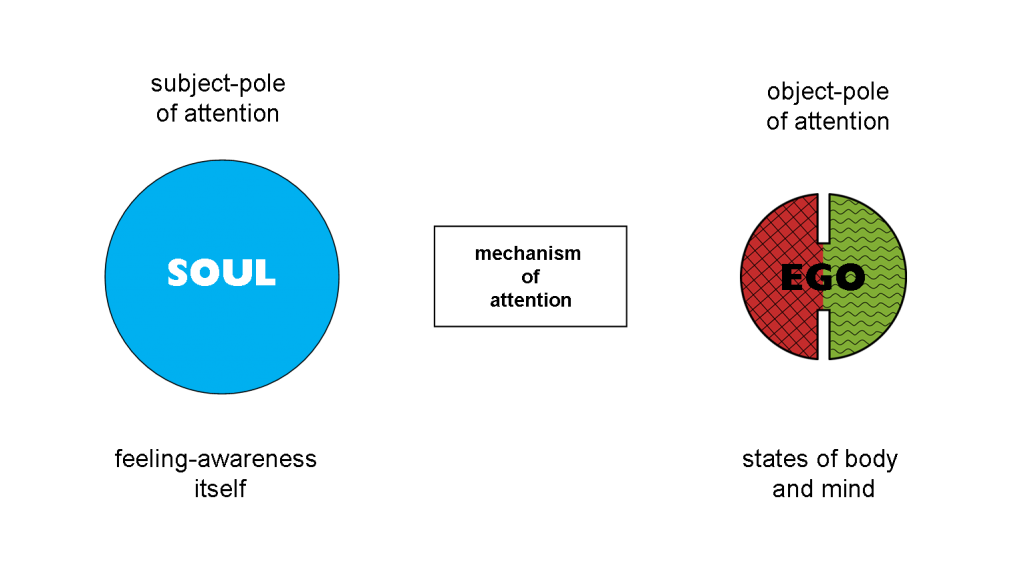 New Millennium
Lack of SQ education is responsible for much personal suffering and aberration. Neglect of spiritual intelligence also undermines organisational productivity, and retards the development of world culture and politics in a progressive direction. SQ Education therefore has these three interwoven dimensions: individual, organisational, and collective. By helping individuals and organisations to thrive, SQ Education contributes to the necessary shift in collective consciousness, equal to the global challenges and opportunities of the new millennium.
Our Mission
Teachers of spiritual intelligence therefore carry a deep responsibility to this and future generations, as instruments of a profound paradigm shift, representing the next stage in the evolution of mainstream collective consciousness. Ultimately, beyond building a business and earning a living, our calling is to be instruments of renewal, for individuals, for organisations, and for the collective. It's a joyful responsibility we share. Together we can make a profound contribution.
SQ Practitioner Training Course
The 16 week online SQ Practitioner Training Course is intended for trainers, coaches, educators, counsellors, psychologists, health professionals, and others who want to teach spiritual intelligence. Learn more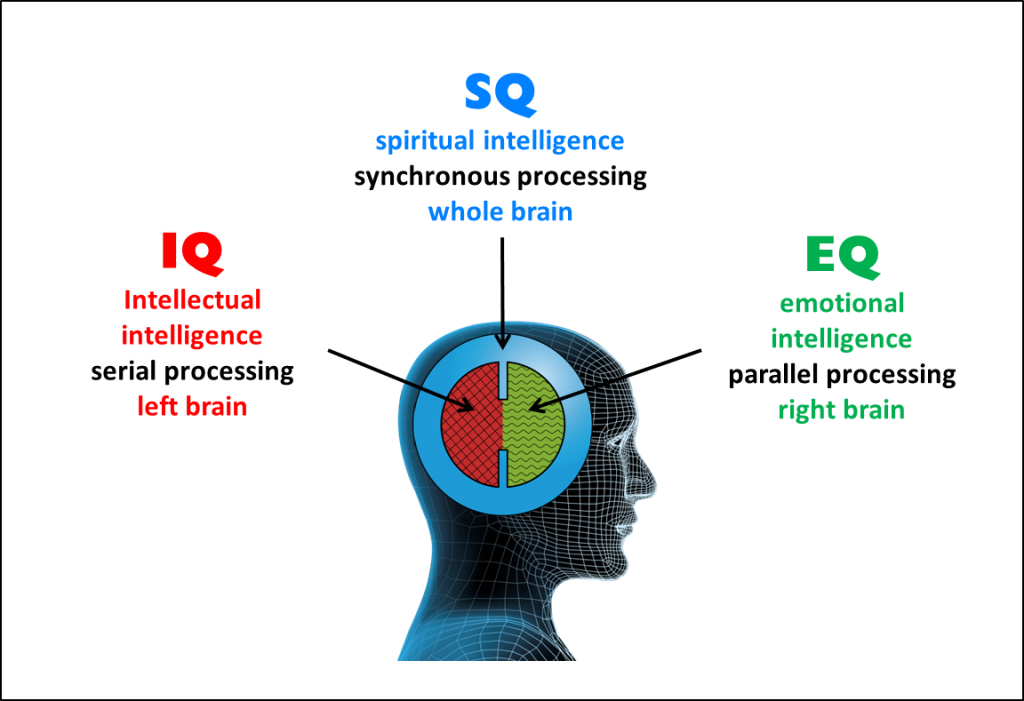 Sources
This article is based on a synthesis of findings from different fields of research, including cognitive psychology, psychoanalysis, transpersonal psychology, and neuroscience. These findings are summarised in the post entitled The Psychology of Spiritual Intelligence.
How to Experience Spiritual Intelligence [Video]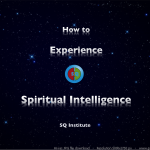 Spiritual intelligence is easy to experience. We all experience SQ spontaneously at times. But spontaneous moments of SQ are rare and unpredictable. Therefore it's important to know how to experience SQ intentionally. When you can engage your spiritual intelligence voluntarily, at any time of your own choosing, SQ becomes your most powerful personal resource. This video provides step-by-step instructions on how to activate SQ intentionally.
Watch the video

here
References
About Spiritual Intelligence
Zohar, D., Marshall, I. (2001) SQ: Connecting With Our Spiritual Intelligence

Amramt, Y. (2007) The Seven Dimensions of Spiritual Intelligence

Draper, B. (2010) Spiritual Intelligence: A New Way of Being

Wilber, K. (2000) Integral Psychology: Consciousness, Spirit, Psychology

Griffiths, R. (2012) Wisdom for the New Millennium. Currently in preparation.
SQ Sources
Rajneesh, Bhagwan Shree (1980) Book of the Secrets

Muktananda, S. (1978) Play of Consciousness

Thomas a Kempis (1441) The Imitation of Christ

Rastogi, T. (1982) Islamic Mysticism

Tolle, E. (2004) The Power of Now

Yogananda, P. (1945) Autobiography of a Yogi

Aurobindo, Sri (1940) Integral Yoga: Sri Aurobindo's Teaching and Method
Cognitive Psychology
Segal, Z. et al (2002) Mindfulness-based Cognitive Therapy (MBCT)

Fulton, P. et al (2005) Mindfulness and Psychotherapy

Brown, K.W. (2003) The Benefits of being Present
Psychoanalysis
Fairbairn, W.R.D. (1952) Psychoanalytic Studies of the Personality.

Greenberg, J & Mitchell, S. (1985) Object Relations in Psychoanalytic Theory.

Bion, W. R. (1970) Attention and Interpretation.
Neuroscience
Zohar, D. & Marshall, I. (2001) SQ: Ultimate  Intelligence

Seil, F.J. (2008) Neural Plasticity and Regeneration

Dehaene, S. (2002) The Neuroscience of Consciousness
Transpersonal Psychology
Tart, C. (1977) Transpersonal Psychologies

Wilber, K. (1999) Essays on Transpersonal Psychology

Daniels, M. ( 2005) Shadow, Self, Spirit: Essays in Transpersonal Psychology
History and Philosophy of Science
Kuhn, T. (1970) The Structure of Scientific Revolutions

Popper, K. (1959) The Logic of Scientific Discovery

Henry, J. (2008) The Scientific Revolution and the Origins of Modern Science