A Fusion Reactor On the Moon?
Aristarchus Crater
Electric Blue Gem or Fusion Reactor?
PLEASE CLICK ON THE LINK BELOW TO SEE CLOSE UP PHOTO OF THE MOON

http://www.thelivingmoon.com/43ancients/02files/Moon_Images_Mike.html
Aristarchus Crater has long been a much debated enigma on the Moon. Yet whenever you see pictures and try to get close in for details, the area is a total white out, with no detail. It is supposedly because of its brightness. We will discuss the rumors and stories of Aristarchus further down. The image above is taken from LICKOSB9 As you can see the area is devoid of any gray pixels, leaving a totally white splotch. Below is the same area on LICKOSBA. Again we see the totally white splotch. You will find this in all of the lesser quality full moon images on the web. 
The Day The Lights Were On
.
Aristarchus Crater
Dec 17th 2005
.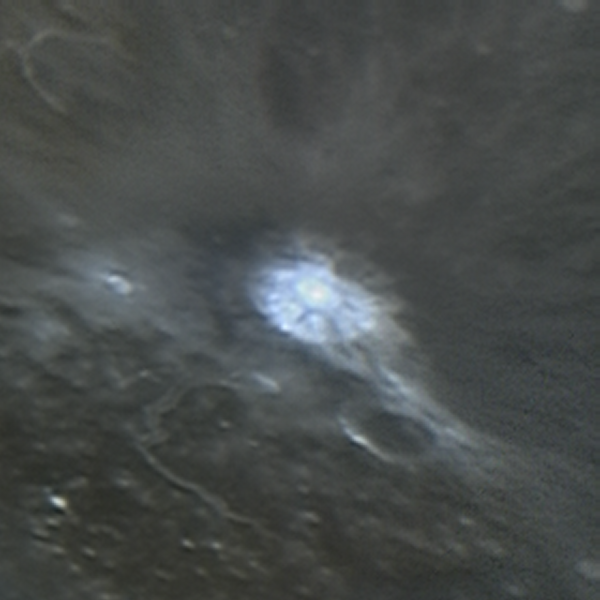 Aristarchus Crater
Credit: Mike's Astroimagery UK
If you haven't already seen the Full Moon that Mike took where this clip of Aristarchus is a small section, you can do so HERE.  The picture above is Aristarchus Crater clipped from an image taken with a 10" Telescope in the UK. Compare this image to the high resolution image from the Clementine Satellite below and remember that this is a 10" telescope image. 
You will notice the symmetrical dome like structure of the "crater" as well as the bright blue glow that literally lights up the surrounding area! The overall effect is that of plasma energy emitting from the dome, or at least very bright light.
 Electric Blue Crater
Aristarchus Crater
Clementine Image
1994
.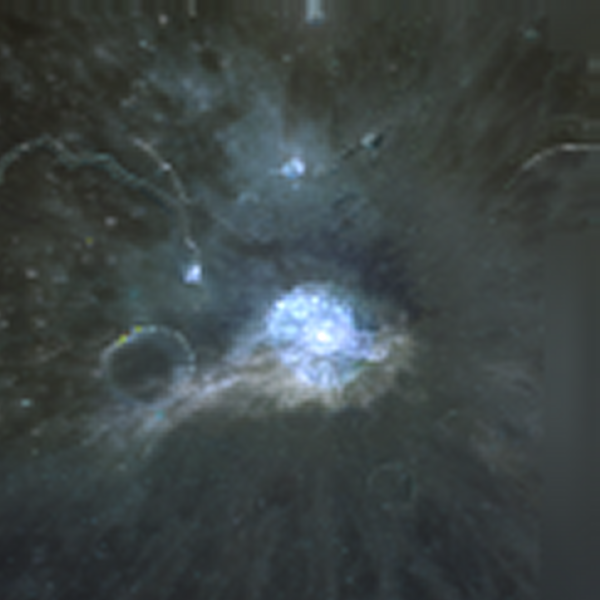 Credit: USGS/US Navy/Clementine Spacecraft
The image above is cropped from the full spread Clementine Nearside.tif image. Click on the image to see one cropped from the 65 meg version.  Both the Clementine and Mike's image show the beautiful "Electric Blue" color of the crater and both show dome like structures, with a bright center. Both also show that the luminescence covers the surrounding area.
Now we have a third confirmation... this one is also from the UK...read HERE