Craig Campobasso - Director
"Stranger at the Pentagon"
Update on The Valiant Thor Film Story
Link:
http://www.bbsradio.com/bbs_talk_radio_station2.php
Call in - 213 342 3000 code is 878787#
BBS Radio.com Station Two
10 PM EST this Thursday evening Nov. 14th - Please Share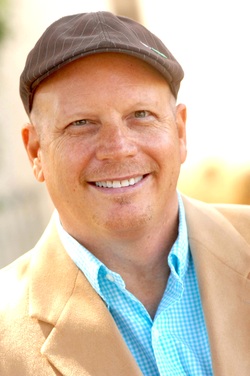 Craig met Dr. Frank Stranges, becoming fast friends with him & became his confident during the last (10) years of Dr. Frank's life.  He has completed the feature-length screenplay "Stranger at the Pentagon" from the book by Dr. Frank E. Stranges that was first released in 1967. It remains a UFO classic to date. He is set to direct the feature film with a 1950s Technicolor look on Earth and a far-futuristic look on board the Victor One Class Saucer, Starship and on other planets where the people live on the interior of their worlds. He has just finishing up the short film version to be released in 2014  based on his feature-length screenplay.


In 1980, California native Craig Campobasso found himself working behind the scenes for four years on Frank Herbert's Dune. The father and daughter producing team, Dino and  Raffaella De Laurentis, and director David Lynch, were Craig's mentors into the business of filmmaking. Raffaella later hired him on the popular Christmas movie Prancer, starring Sam Elliott, as a casting director after he apprenticed as a casting associate on Steven Spielberg's Amazing Stories. Craig has been casting for more than two decades and was nominated for an Emmy for casting David E. Kelly's Picket Fences. Some of his other casting projects include Tremors 3 for Universal & Sky Captain and the World of Tomorrow starring Jude Law, Gwyneth Paltrow & Angelina Jolie for Paramount (additional casting), as well as working behind the scenes on Arnold Schwarzenegger's Total Recall & Conan The Destroyer. He is also an acting coach in the Los Angeles area.
Craig's other passion is to write and direct stories that provoke the reader to think, to raise their consciousness, to expand their minds about Creation, while still entertaining in the Hollywood tradition. His first book "The Autobiography of an ExtraTerrestrial Saga: I AM Thyron" with Foreword by Sylvia Browne and was released on 11-11-11. (Distributed by New Leaf.) Read more about it at  
Facebook:
https://www.facebook.com/pages/Stranger-at-the-Pentagon/307238452705585?fref=ts