About Yourself
Practise energy healing attuning to frequencies and vibrations, wild crafting, making and working with Herbal Remedies
Brandee is now a member of Ashtar Command - Spiritual Community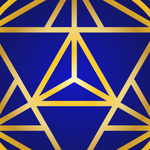 "🤩Well summarized and I hope that 𝒮𝒜𝒩 不滅 can comprehend the esoteric intricacies and finer minutiae, of this subject's complexity...✨✨✨ Hugs for the ET Hugger....🤗"
"✨ Soul Group = Ray Group = Ashram.

There are seven Rays, each Ray is governed by an Ascended Master. But every soul within a particular Ray has their own level of spiritual awareness.

Not everyone knows or understands the same, not everyone…"
                                                                                                                                 CHAPTER VIOne night that I was in the world of Chesed I entered a theater, there karmas were balanced, and on a screen,…
More…