Money is not the problem ~ The Problem is not having it.
Money = Labour Time

What is the nature of Money? What does it create and What is the problem with it?Why was it created and what intentions lie behind it? What problems do we face when this energy gets out of control.

Look around you..the accumulation of money is accumulation of power.The energy of money is designed to bound.The problem comes when one accumulates too much of this power and bounds the others to work for this heartless maya power.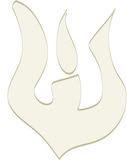 Light Up dear spark..In this book world spiritual teacher Michael Sharp brings the Gift of Knowledge and Light to the Nature of money in a quick and easy to read format.
~This is a Gift of Light~
You will find this book in the Attachment.
Thank You Michael
(this book is published with the consent of the Author)
(arc) link to the Source:www.michaelsharp.org