About Yourself
I AM a God Master Creator Unlimited light warrior, Aries born. Waiting for my friends and family to awaken to truth. Doing what I can to assist and stand ready to do what I am called to do.
Your Teachers and/or Spiritual Sources of Inspiration
The Galactic Federation of Light, Q, Queen Romana Didulo, Archangel Michael of our Everyday Lives.
Brenda Hoten is now a member of Ashtar Command - Spiritual Community
"💫 Billy Meier is having frequent chats with his ET buddies 🙋‍♂️ about the current political situation on this planet 🌍"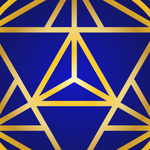 More…