Lord Ashtar and Lord Sananda welcomes you, "Enjoy your visit."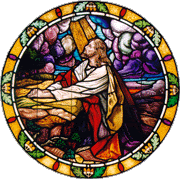 This temple was not only created as a sanctuary from the outside world, but to also recognize Lord Sanada for his love and service to our planet. He lived on Earth two thousand years ago as Jesus Christ, and he continues to help humanity in the awakening process alongside the Ashtar Command. May the Lord Sananda bless you each time you visit this temple, and may he and all the Ascended Masters help you in your own awakening.
Lord Sananda
Message: "I love you and I am here to help you."
The Lord`s Prayer in Aramaic is the equivalent of the Gayatri Mantra in the west,it is a stair way to heaven activating all chakras and leading one into the soul plane and beyond. Lord`s Prayer by Jon Marc Hammer.