Location
Lapu-Lapu City, Cebu
About Yourself
A powerless individual, seeking for truth. Feels different from others points of view and I found Comfort in joining groups and communities like this.
Your Teachers and/or Spiritual Sources of Inspiration
Adama and his guidance, The Pleiadians, Syrian and Arcturians Council of Light.
junvillomo is now a member of Ashtar Command - Spiritual Community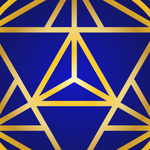 Activate and embody your highest potentials with this cutting-edge Guided Breath work Meditation.
More…