About Yourself
i'm a painter, musician, i do reiki sometimes to people, private english lessons in italy.
Your Teachers and/or Spiritual Sources of Inspiration
Myself. Crimson Circle. Lightworker (the Group)
Indigenous Alien posted a status

As I watch those around me act out in anger, jealousy, hate, paranoia, and JUDGEMENT of self and others, I am saddened and frustrated... ;~(
Meditation for Noth Korean Liberation On behalf of the Galactic Confederation, Source, the Goddess, and the Ascended Masters of Light, I command the Peoples of North Korea to be freed from the dictatorial regime of tyranny that is the Kim dynasty.…
"Interesting... a bit overwhelmed... community looks great...used to run a business with husband and we had a website i worked on. also an educator...when i first signed on my eyes didnt know where to focus first. hope this helps.."
In the 2nd novel the protaganist goes from B to A--Everything is controlled by an AI including birth and death-most activitiea are naughty to bad-Don't Bite the SunFrom Wikipedia, the free encyclopedia   Jump to navigation Jump to searchDon't Bite…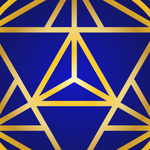 More…