About Yourself
I am in physical body, 73. I am an incarnated member of the Ashtar Command. Here to serve our Mother and humanity. In public, a housewife. In private a warrior of Love and Light.
Your Teachers and/or Spiritual Sources of Inspiration
Dana Miccuci Jeshua Mary Magdalene Robert Shinefield Bruce Lipton The Company of Heaven Sarah Meredith Rummi Life It Self And many, many more Lord Ashtar knows me personally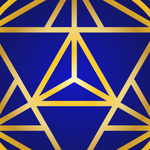 Activate and embody your highest potentials with this cutting-edge Guided Breath work Meditation.
More…