About Yourself
My name is Thomas. I am 16 years old, and I am tired of the way our planet is.. I have not been spiritually involved for long.. for the majority of my life, I saw myself as an Atheist.. simply due to the level of corruption and heir-achy I saw in my world. However, within watching specific videos regarding love, and other Ashtar Command teachings - I began to actually feel my spirit. I honestly do not know if I am fooling myself, and all of these feelings are a natural process of the human body, to which I am deluding myself.. however I would sooner take the benefit of the doubt, than remain in the darkness.
Your Teachers and/or Spiritual Sources of Inspiration
Well, as I said, I haven't been spiritually involved for too long - strictly speaking, I only discovered the Ashtar Command yesterday. However I feel a strong relationship to them... they preach what I have preached in my heart for years. We need to learn to live in harmony with other beings, and our planet. We need to learn to show love, and only love.. after all, the only two emotions experienced from humans are LOVE and HATE.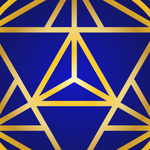 The space ark is buried under Oleshky Sands National Nature Park, Ukraine's national park which is 25 km (15 miles) east of Kherson. The park is highly unusual in that it is a semi-arid, desert-like area covered with low-fertility soil and sand.  …
More…