About Yourself
My bouts with depression four years ago woke me up. Spiritually, emotionally, and psychically. I starrted my journey of self individuation and discovery and have no intention of stopping my quest. Im constantly looking for new sources of inspiration and community. Hoping this will bring about great things!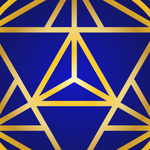 "MD: Judith described it as "non cancerous," so your advice seems somewhat irrelevant...In fact, it suggests that you have some type of inability to read and think clearly....Maybe a dyslexia...? I noted this the other day when you misread my…"
Wednesday, January 19, 2022 By Justin Deschamps Leave a CommentSpread the love (Stillness in the Storm Editor) Benjamin Fulford's report from January 17th, 2021 has been updated. Click here to read the full report. This post serves as a notice that…
  The lotus flower sprouts from the mucky waters ( signifying contamination in the material world ) but it remains above it and stays uneffected and uncontainmated ( signifying spiritual above all impurities on planet earth.SO SHOULD ONE LIVE…
"Judith. Alkaline diet will kill any cancer. Research alkaline foods. Drink a glass of water with one teaspoon of baking soda once per day"
"Perhaps this is not the site to ask this but here goes: Is there a homiopathic recipe for dissolving non cancerous cyst from adrenal gland? I thought I had heard about Tumeric but wasnt sure. If not, thanks anyway. :)"
More…