About Yourself
Interests: The ocean The stars Crystals Communication Affection Energy Healing Nutrition Birds Lizards
Yes Sir we are not alone and never have been : The gigantic volcano is well-believed to be the home of at least one suspected secret alien base of operations thanks to the abundance of footage captured of crafts reportedly entering and exiting the…
"Many of the commercials I see on YouTube are about the vegan diet, extra vitamin D and how to combat diabetes symptoms with BIG pharma.

And when I'm lucky they tell me buy Nutella cookies.

There's an agenda, folks 😇

But of course, commercials are…"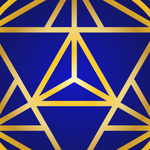 "The COVID scam is the first scam going mainstream. I expect that Fauci is the first one getting arrested and evil doctors from other countries will follow.

What is next? Election fraud in the USA or Ukraine? I think Ukraine, because the US, EU and…"
More…