About Yourself
I am a Singer and most of my work is channelled from celestial realms and I take a little from each religion to formulate my beliefs. I am a little frustrated having to answer these ?, but understand and appreciate you must screen People to uphold the greater good of your Community.
Your Teachers and/or Spiritual Sources of Inspiration
Wayne Dyer, Deepak Chopra, Thich Nhat Hanh as the main Teachers. TBA at a later date.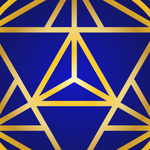 "MD: Judith described it as "non cancerous," so your advice seems somewhat irrelevant...In fact, it suggests that you have some type of inability to read and think clearly....Maybe a dyslexia...? I noted this the other day when you misread my…"
Wednesday, January 19, 2022 By Justin Deschamps Leave a CommentSpread the love (Stillness in the Storm Editor) Benjamin Fulford's report from January 17th, 2021 has been updated. Click here to read the full report. This post serves as a notice that…
  The lotus flower sprouts from the mucky waters ( signifying contamination in the material world ) but it remains above it and stays uneffected and uncontainmated ( signifying spiritual above all impurities on planet earth.SO SHOULD ONE LIVE…
"Judith. Alkaline diet will kill any cancer. Research alkaline foods. Drink a glass of water with one teaspoon of baking soda once per day"
"Perhaps this is not the site to ask this but here goes: Is there a homiopathic recipe for dissolving non cancerous cyst from adrenal gland? I thought I had heard about Tumeric but wasnt sure. If not, thanks anyway. :)"
More…