About Yourself
I am really passionate about what I do, the service I do for people. I truly believe that we are responsible for each other's growth and success, and every human being on this planet is entitled to have their basic needs met such as food and shelter and health care. Everyone is worthy of love and compassion, not because of what they possess or what they can accomplish but because of who they are! I also meditate to clear my mind of things that are not true about whether the false teaching of religions, churches and their representatives and allow the Universe to direct me to the path of consciousness and awareness. I try to listen to my deeper being when it comes to making sound judgment. I am more of a "grateful-intellectual-workshop-person" than sitting silently for hours in front of a tv . I am passionate about BOOKS! History ! I love cultures, languages, peoples! ... I love Yoga and meditation.......... Nothing happens by chance or by means of good luck. What ever we can do today for one another may stand for our glory tomorrow. life partner is not because of feelings or what we have, but because of understanding, sharing and caring.. Friendship does not think distance, income, age or even color. Partner is not just playing or chatting with each other. but life partner is hearing each other's voice from the heart, a partner is a gift from God. someone who will care as much as you do.
Your Teachers and/or Spiritual Sources of Inspiration
My Teachers have been my Guardian Angels since i was 1 year old ; as long i can remember. I have been contacted by many over the years of my childhood. Very recently , i was contacted by Cafow Angel Fleets in Norway and channel with Sananda, Metatron and Maria de Magdalena.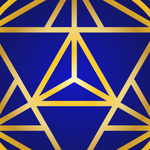 Lyonna, free spirit, relayed her past dream in an attempt to explain things to me. I find myself seeking more information, perhaps in more detail. For instance, she explained you need to leave behind "bad things." Does that imply animals we regard…
yourself... DAILY UPDATE Good day, Amazing interview with Young Pharaoh, Amelia Love and Simon Parkes!We discuss the hierarchy of intellect and the markers of approval.Also, a MUST WATCH about Myocarditis Killer & Side Effects Of Shedding.Watch the…
More…