Location
Saint-Petersburg
About Yourself
I am an electronic music writer, composer, singer and dj I'm interested in all Beautiful and all Lovely ;) I adore kids
"thanks a lot, Diana for response :) all advices and recommendations.. thanks a lot for taking time to read my story and reply that a lot.. thank you so much indeed..
thats all I do - shining.. :) doing what I Love and my life is not bad at all, I am…"
Hello, my beloved family of Lightworkers..There's so much going on on our planet right now, earthquakes, revolutions and sufferings all around the world and we pray for all victims and help any way we can.. I just don't wanna look selfish asking for…
More…
Indigenous Alien posted a status

I just provoked the administrators here to help organize a global prayer/meditation event to reduce violence, crime, hate, judgement, etc.
Indigenous Alien posted a status

As I watch those around me act out in anger, jealousy, hate, paranoia, and JUDGEMENT of self and others, I am saddened and frustrated... ;~(
Meditation for Noth Korean Liberation On behalf of the Galactic Confederation, Source, the Goddess, and the Ascended Masters of Light, I command the Peoples of North Korea to be freed from the dictatorial regime of tyranny that is the Kim dynasty.…
"Interesting... a bit overwhelmed... community looks great...used to run a business with husband and we had a website i worked on. also an educator...when i first signed on my eyes didnt know where to focus first. hope this helps.."
In the 2nd novel the protaganist goes from B to A--Everything is controlled by an AI including birth and death-most activitiea are naughty to bad-Don't Bite the SunFrom Wikipedia, the free encyclopedia   Jump to navigation Jump to searchDon't Bite…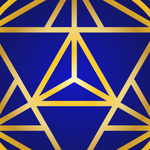 More…