About Yourself
Im interested in communicating with people that are also trying to discover what it means to be a multi-dimensional conscious creator. I respect others in their beliefs and expect the same in return.
Your Teachers and/or Spiritual Sources of Inspiration
First and foremost-my Father. David Wilcock, Nassim Haramein, Graham Hancock, Drunvalo Melchizedek, Ashayana Deane, William Henry, Anne Moss, Robert Bruce
"Hmm, interesting that you have chosen to contact me in regards to the Astral realms, as I am certainly interested in talking about these topics further, and have expressed a desire to connect with others on this in my meditations as of late. I feel…"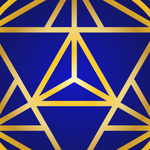 Lyonna, free spirit, relayed her past dream in an attempt to explain things to me. I find myself seeking more information, perhaps in more detail. For instance, she explained you need to leave behind "bad things." Does that imply animals we regard…
yourself... DAILY UPDATE Good day, Amazing interview with Young Pharaoh, Amelia Love and Simon Parkes!We discuss the hierarchy of intellect and the markers of approval.Also, a MUST WATCH about Myocarditis Killer & Side Effects Of Shedding.Watch the…
More…