About Yourself
After the death of my son 3 years ago, I began my journey. I felt stagnant for several months until this year, 2021 - like I was waiting for something. This is it. More waking to go. Looking for guidance...light.
Your Teachers and/or Spiritual Sources of Inspiration
I am in need!!
Mary is now a member of Ashtar Command - Spiritual Community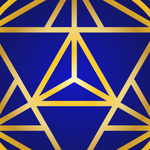 Activate and embody your highest potentials with this cutting-edge Guided Breath work Meditation.
More…