About Yourself
I am a being of light and have much love to give myself and to others and I never stop in search of more that I can learn and help others to discover of myself and others too. On my mission to be better and love others as they are experiencing the same missions.
Your Teachers and/or Spiritual Sources of Inspiration
EldoRa and Siman, Galactic Federation, DNA Awakening, Gaia, my guides, my higher self, and my current visits to the Astral and other places of importance on my transcendence and ascension.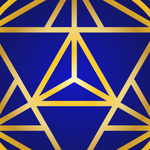 "🤩Well summarized and I hope that 𝒮𝒜𝒩 不滅 can comprehend the esoteric intricacies and finer minutiae, of this subject's complexity...✨✨✨ Hugs for the ET Hugger....🤗"
"✨ Soul Group = Ray Group = Ashram.

There are seven Rays, each Ray is governed by an Ascended Master. But every soul within a particular Ray has their own level of spiritual awareness.

Not everyone knows or understands the same, not everyone…"
                                                                                                                                 CHAPTER VIOne night that I was in the world of Chesed I entered a theater, there karmas were balanced, and on a screen,…
More…