About Yourself
My name is Lasarka Teiuliyn Hin. You can call me Lasarka or Tey / Teyu. I am a Consciousness from a 9D social memory complex spanning from Arcturus to Orion, and even to this ver ysolar system. I have spent a few lives on Gaia, and I am quite an old soul, and run the Lemuryk Project. All updates and info concerning the Lemuryk Project is available on my profile under a link and on posts Iwill make here from time to time. My favorite GFL members are Sharon Stewart, Paulio the Arcturian, and my soulmates Warval and Griffon who I am mated with multidimensionally. I simply enjoy healing Mother Gaia's Starseed community in my own way together and I work closely with the Federatrion. I chose / have been chosen to be one of the selected first official ET/Earth physical liaisons which will (likely) happen at some point this year. I have a deep acknowledgement of the crying need for hospitality and reinstauration of lost wisdom of the GRAAL Science (our true genome) and I do intuitive exobiology which will be even more expanded in it sfuller usage when I create my own Ligth Centers. For more information feel free to contact me in private. I feel glad to be part of the Lightworker community even with its hurdles and its triumphs.
Your Teachers and/or Spiritual Sources of Inspiration
A good few.. and first and foremost, my own inner divine source and teacher.
Meditation for Noth Korean Liberation On behalf of the Galactic Confederation, Source, the Goddess, and the Ascended Masters of Light, I command the Peoples of North Korea to be freed from the dictatorial regime of tyranny that is the Kim dynasty.…
Yes Sir we are not alone and never have been : The gigantic volcano is well-believed to be the home of at least one suspected secret alien base of operations thanks to the abundance of footage captured of crafts reportedly entering and exiting the…
"Many of the commercials I see on YouTube are about the vegan diet, extra vitamin D and how to combat diabetes symptoms with BIG pharma.

And when I'm lucky they tell me buy Nutella cookies.

There's an agenda, folks 😇

But of course, commercials are…"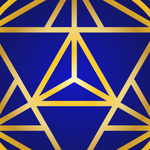 "The COVID scam is the first scam going mainstream. I expect that Fauci is the first one getting arrested and evil doctors from other countries will follow.

What is next? Election fraud in the USA or Ukraine? I think Ukraine, because the US, EU and…"
  January 25, 2023Pfizer Executive: 'Mutate' COVID via 'Directed Evolution' for Company to Continue Profiting Off of Vaccines … 'COVID is Going to be a Cash Cow for Us' … 'That is Not What We Say to the Public' … 'People Won't Like That' … 'Don't…
More…