About Yourself
Raising loving people, healing arts, reading, writing, dancing and free thinking.
Your Teachers and/or Spiritual Sources of Inspiration
Too many to list and the list goes on on a daily basis. Here is a short list of some who have affected my life in some profound way in no particular order, my Grandma Chris, Shel Silverstein, Jesus, Mary, Archangel Michael, my children, my partners, The Dalai Lama, Buddha, Jeshua, trees.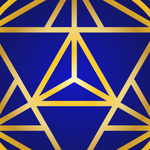 "Is Biden even able to find his reading glasses?

"On your head, grandpa!"
"Thanks, grandson, now show me this Ukra-something-country on the map." 🔎 🗺"
"There are several cabal scripts available, if one script fails they launch another. Covid > summer-break: BLM > Covid > summer-break: Afghanistan > Covid > winter-break: Ukraine… 😴"
More…