About Yourself
We, my wife and I are teachers, students, mentors, master healers, channeler, authors for the greatest good and growth of ascension for all.
Your Teachers and/or Spiritual Sources of Inspiration
Ascended Masters Cifehtr(St Germain), Kuthumi Lal Singh, Quan Yin Archangels Michael,Raphael,Tobias Lyran Council Pleiadian Council Council of Many councils Ashtar Command
The Event - Ezrah of The Pleiadian Council brings clarity: Jan 11 2021 **Now with subtitles Donald and Melania Trump - Higher Purpose - Hybrid - dreams, visions visitations - The Game 5 levels - Med beds - Revelations and announcement coming -…
"Morena all from Australia. Most exciting timeline we are creating together. What timeline are you choosing? Heather. About to put up an extremely powerful video form the Pleiadian Council. Namaste."
More relevant than ever now - uploaded here for our new channel. # main points: 1) There is a Revolution happening 2)You (Humans)are to be left alone as you ...
More…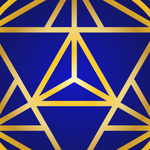 Activate and embody your highest potentials with this cutting-edge Guided Breath work Meditation.
More…