About Yourself
Hello Everyone. I'm a very open minded person, just looking to further my knowledge for the big shift. hoping to make friends along the way.
Thank You for "Occupying Wall Street" to raise your voices for Freedomfrom economic and political corruption! Here is the solution to all of theproblems and injustices Wall Street has created, a solution which thebankers and those they control have…
"Hello everyone! here is what I've captured on Google earth at 9:07 eastern time on November 13. I don't have a video capture program. So I captured the top half than the bottom half. It measures 10,518 miles. I love it."
More…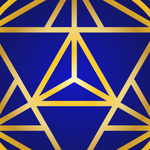 Lyonna, free spirit, relayed her past dream in an attempt to explain things to me. I find myself seeking more information, perhaps in more detail. For instance, she explained you need to leave behind "bad things." Does that imply animals we regard…
yourself... DAILY UPDATE Good day, Amazing interview with Young Pharaoh, Amelia Love and Simon Parkes!We discuss the hierarchy of intellect and the markers of approval.Also, a MUST WATCH about Myocarditis Killer & Side Effects Of Shedding.Watch the…
More…