About Yourself
I am called to seek truth and love, and share it.
Your Teachers and/or Spiritual Sources of Inspiration
GOD
"Key word - JOY!  Joy kicks butt.  Sending you my love and embrace Devi.  Imagination and commanding every thought and action to pass through the heart is what is keeping me in line.  I too am having to deal with God's word as a weapon, when it's…"
"Hello my brother.  Of all the billions and trillions of souls, we are among those chosen to witness what is.  Much love to ya brother, oneness and joy.  I thank the being that assisted you.  Love kicks butt.... glad you're here man."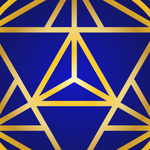 Lyonna, free spirit, relayed her past dream in an attempt to explain things to me. I find myself seeking more information, perhaps in more detail. For instance, she explained you need to leave behind "bad things." Does that imply animals we regard…
yourself... DAILY UPDATE Good day, Amazing interview with Young Pharaoh, Amelia Love and Simon Parkes!We discuss the hierarchy of intellect and the markers of approval.Also, a MUST WATCH about Myocarditis Killer & Side Effects Of Shedding.Watch the…
More…