About Yourself
Early retirement at 48 (yah!) gives me the time to study the Spiritual world. I hope to create a Non-profit for coma survivors to study Astrology. I am a survivor, and could have greatly reduced my 10 year therapy by studying it! It's a shame our governments do not spend as much on Astrology as they do Astronomy.
Your Teachers and/or Spiritual Sources of Inspiration
I started with the site Tarot.com, which introduced me to spiritual teachings. I have since gone to may other sites, and have joined groups in my city to broaden my learning.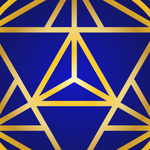 The space ark is buried under Oleshky Sands National Nature Park, Ukraine's national park which is 25 km (15 miles) east of Kherson. The park is highly unusual in that it is a semi-arid, desert-like area covered with low-fertility soil and sand.  …
More…