About Yourself
Man. Early 50s. Italo-Australian. Messianic-Adventist-Christian. Love King Yashuah. Live near Adelaide, South Australia. Common Law Affidavit writer and researcher. Researcher of this temporal realm and the Spiritual-Light Realm. Bible student.
Your Teachers and/or Spiritual Sources of Inspiration
Yashuah Messiah. Ruach. King David. Daniel. Enoch. Isaiah. John. Ellen Gould White.
Yes the special places for corrupt black lives matter are the JUNGLES YES JUNGLES  as they believe only black lives matter that's the best place for them In the jungles they can demonstrate and the animals will get fed up with them and eat them up…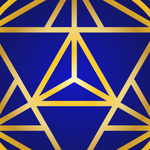 Activate and embody your highest potentials with this cutting-edge Guided Breath work Meditation.
More…