"A BIG thank you to all the wonderful attendees and Jill Crosby of last night's Galactic Workshop Level 7! The collective energies of this gathering were just amazing. I send you all so much love." ~Asara~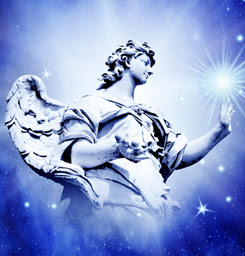 "A BIG thank you to all the wonderful attendees and Jill Crosby of last night's Galactic Workshop Level 7! The collective energies of this gathering were just amazing. I send you all so much love." ~Asara~
Archangel Michael:
"Greetings, Beloved Ones. We send you blessings of Love and Light, in this Now moment, and we invite you to open your heart for our message for you...
Dear Ones, we wish to share with you that you are still in the midst of the great energy Wave X, which will last until your March 22nd, 2016.
At this time, you are experiencing different dimensions
simultaneously, as you are going in and out between dimensions.
At times, your experience might seem surreal, as if you are in an energetic vacuum.
Some report that interactions with others and the surrounding feels strange.
Also, the experience of time will change for you, as it will become more fluid.
You are leaving "The Matrix' of your 3rd Dimensional reality, so that you can explore the higher dimensions, whilst in your 3rd dimensional body.
The more you are moving into the higher dimensions, the more you will bring these energies back into your experience.
Pay attention to anything that will bring your "mood' down, which will bring your vibrational energies down, which will keep you in the 3rd dimensional matrix.
The more you are focusing on higher dimensional information, uplifting information, entertainment and experiences, the more you are letting go of the 3rd dimensional matrix.
Assisting you in this are intense Gamma rays your sun and other planets and stars of your Galaxy are sending to your planet Earth, right now.
This has been orchestrated by your Higher Self to bring you into the reality of the Higher Dimensions.
There is also a re-arranging of lives in many ways happening right now:
People and animal companions will transition into the non-physical.
You might experience the changing of your location, occupation and the experience of new relationships and friendships.
This is all a reflection of your higher dimensional energy field into your reality, as those who are on a different energetic path will leave your experience and those who align with your energies will come into your life.
The more you become flexible and fluid in this experience, the easier these changes will be for you.
Meditate often, rest often, center yourself often and most importantly:
Enjoy the ride!
Know That All Is Well, Beloved Ones.
We are walking beside you, every step of the way.
Dear Ones, you are loved beyond measure.
Always. I am Archangel Michael and I bring you this truth.
~~~~~~~~~~~~~~~
Thank you Archangel Michael!

 ~~~~~~~~~~~~~~~  
Thank you Archangel

Michael!