A gift of $25 will pay for a backpack and 20 items: notebooks, folders, pencils, glue sticks, erasers, a ruler, pencil pouch and crayons. Last year the organization says it supplied more than 6 million students and 200,000 teachers. The goal is to reach 10 million students every year.
"It's a problem that together we should be able to solve."
How you can help with food supplies
Those same children whose families can't afford school supplies are often also struggling with hunger. Federal school lunch programs provide free or reduced-price breakfast and lunch only during the school week. The weekend is another story.
"It's about a 65-hour gap that these children have very little or nothing to eat in a lot of cases," says Nikki Grizzle with the nonprofit Blessings in a Backpack.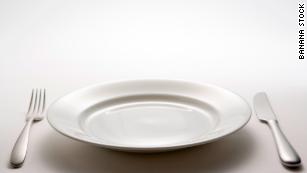 The 'indelible mark' that exposure to hunger leaves on children
Every year, teachers see children come back from the summer desperate for access to the school cafeteria, says Grizzle.
"Can you imagine being a small child trying to learn, retain and sit still in a chair when really all you can think about is the hunger in your stomach?"
Blessings in a Backpack provides backpacks filled with non-perishable food to children before they leave school on Fridays. It's stocked to sustain them through the weekend. Their menus are evaluated by dieticians.
Last year the program fed 87,000 students in 47 states, and it's looking to grow.
"We can start a Blessings program for as little as $130 that will feed one child every weekend for the entire school year."
Blessings in a Backpack also works with other weekend food programs to make sure they aren't duplicating efforts.
Grizzle says it takes a village to cover the 13 to 15 million food-insecure children in the US.
You can donate to their backpack program, volunteer to pack backpacks in your community, or sponsor an entire school in need.
"Understand this is a problem in everyone's community," says Grizzle. "Even the most affluent communities in the US have a need."