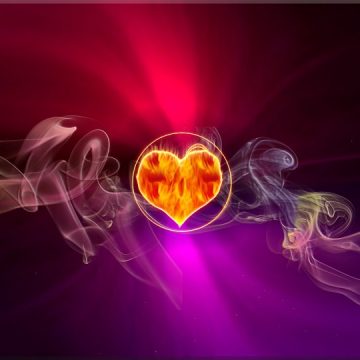 What Are The Divine Keys For You ? By Linda Dillon
"Where'd I put those keys?" I bet you say this from time to time – I know I do, and usually in the most inopportune moments. I've got plans and am ready to go out the door but then stopped in my tracks because I've forgotten an essential – yep, key – piece to my ability to get from here to there.
You know, the Council is big on keys – and for good reason. Years ago, AA Gabrielle gave us the Keys to Heaven - https://counciloflove.com/2016/12/the-keys-to-heaven-are-love-trust... – Love, Trust, Forgiveness, Unity, Connectedness and Balance . This doesn't change and you might say is the centerpiece on the key ring.
Then recently, AA Jophiel has been addressing us about the Keys to Nova Earth - https://counciloflove.com/2021/05/archangel-jophiel-asks-what-are-t... – the Blessings and Virtues and Universal Laws of Love – beginning with a discussion on compassion.
And AA Uriel, in a message on his Gift of Illumination of the Silver Flame - https://counciloflove.com/2011/02/archangel-uriel%E2%80%99s-gift-of..., has offered us additional insight into our very personal keys – and the import of using them – by sharing, "The secrets and the desires of your heart are the key to your forward movement. And your forward movement, my blessed ones, is key to the unfoldment of the Mother's Plan."
Well, I don't know about you but that statement sits me bolt upright in my chair. Because it reveals that we – yup, you and I – are also keys. And not just any old keys, but those that are absolutely essential to the unfolding of the Divine Plan. And this is why the Mother has lately been referring to us as the Keepers of the Promise and Bringers of the Dream ... wow, it all fits like a key in a slot, doesn't it?
Yet even so, we can sometimes lose sight of this – much in the same way that we misplace our car keys. We become distracted by the noise – inner and outer – and forget what we're doing here in the first place, not to mention where the keys to fulfilling our mission are!
But the truth is these keys are right here within us and have been all along. We may lose sight of them from time to time, but they simply cannot be lost - they're part of the weft and weave of the fabric we're made of. So, my friend, if you can't seem to find your keys, the Council and I invite you to read the messages linked above. Then look no further than your own sweet and precious heart… and come join me in forward movement.
From my heart to yours, all my love xxx Linda
Linda Dillon
Founder, Council of Love
Video - "Solar Eclipse Blessings Meditation" - https://youtu.be/Ji5qLXiaZjU
...