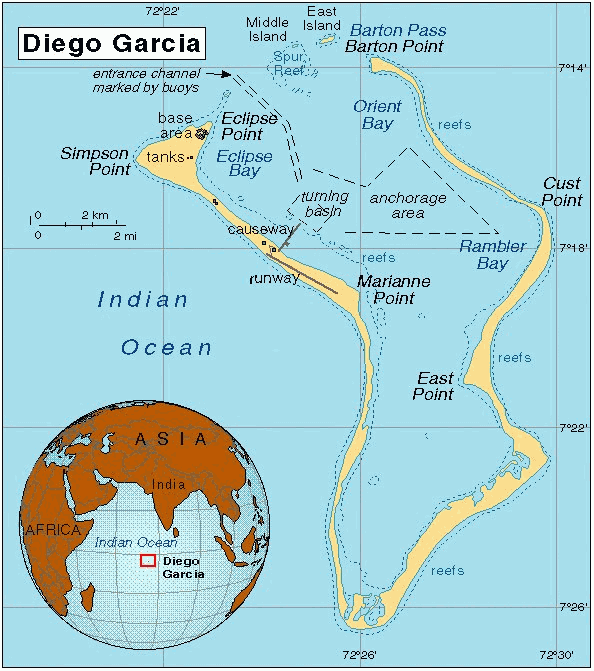 Dear friends,
They should call off the plane search now, but will continue it, no doubts, as a cover for what really happened..
After flight MH370 went missing, a jamming signal seems to have been employed by the US Navy to enable a secret escape by the plane to a military base located in the Indian ocean, known as Diego Garcia...There the plane and it's passengers and crew were quarantined....The crew may have been instructed to disable ACARS (Aircraft Communications Addressing and Reporting System)  and the transponder, when they were informed of the need for quarantine...
Later, very likely killed by the released and deadly disease, that spread into the plane, from person to person.....The flight of which was originally intended to travel to Bejing...which reveals some of the motive.
So it was deliberately diverted by the US military, using a remote control override, in order to detour the flight and take it off all national detectors...Obviously, the divert was west and southerly, into the Indian ocean, on a southern corridor flight path, which avoided multiple radar tracking stations in southern Asia...a detection that could have been made, if the northern corridor flightpath had been taken....
This investigation grew into a revealed co-ordinated effort to contain a weapons-grade biological weapon on board the flight, which leaked and caused deaths of escorts (Navy SEALS) and possibly spread to the passengers and crew, at some stage in the flight...
All the plane and it's contents will have been isolated and destroyed, to prevent spread of the contagion...They obviously possess suitable medical facilities at the US base, in the indian ocean...
The "search" for the plane is still being covered in the mainstream media and that will intentionally divert attention away from the facts of what really happened..
Will the families ever know...?? Probably not, as this seems to be a closely controlled event, with tight security blanket...after ACARS and the transponder were initially disabled, manually, by the pilot.
I wish I was wrong and all this could alternatively be explained by "Ashtar's wormhole," taking the plane to safety, but alas, no....
One thing is certain, the plane and passengers/crew remain missing after a week and it only takes one person to attempt a communication with the outside world..and that has not happened, in spite of multiple nations still "searching."
Another thing to remember, is that benign ETs do not abduct people and cause distress to their relatives. I would like to distance the GFL from this, as what happened, happened and there will be no happy return of passengers, revealing the wonders of their experiences on board "Ashtar's mothership..."
Yes, some of the explanations I have read would seem preferable to what really happened...And a hostile act by the dark cabal, to provoke a war with China, using weapons grade pathogens, is certainly a scenario to be taken seriously....Asia is not part of my GFL sector, but I feel duty-bound to offer this discovered data, which is the TRUTH beyond question....
Any thoughts..??
Kind regards,
Col. Drekx Omega